Global Web Index recently (today!) published some data showing that young people (I'm trying to get out of the habit of calling them Millennials) are using, on average, 4+ social networks actively (used in the last month).
This doesn't come as any surprise. My niece (18) uses Facebook, Instagram, Snapchat and WhatsApp. Lots of other teens and young people are on Twitter.
Does that mean you should take your brand into all of those social networks though? Not necessarily.
If young people are your target audience, don't just go blindly into new channels…think about the WHY (I know, I know…this ain't rocket science, is it?)…seriously, think about the WHY.
What are you going to add to your consumer's lives on the channel? Don't just start Snapping and hope for the best. This audience's "lame radar" is finely honed.
The best social media strategy will involve detailed channel planning at the start of the year…and then periodically the year. Digital, and social, changes quickly. Don't just do it once a year. You will be in those different channels for different reasons (e.g. in Facebook for cheap reach…in Snapchat to test and for the context).
Plan it allll out.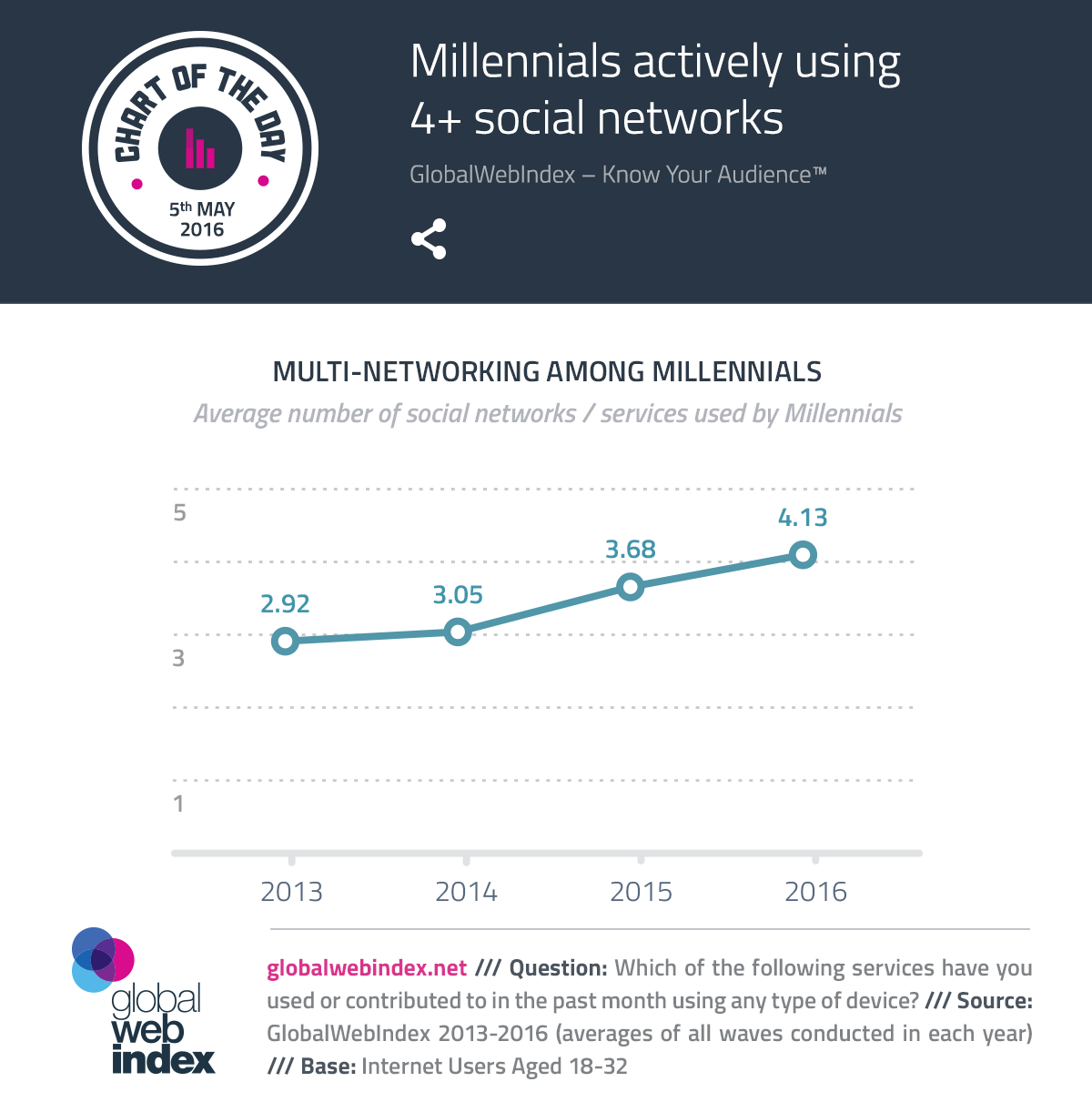 Source: http://www.globalwebindex.net/blog/millennials-actively-using-4-social-networks